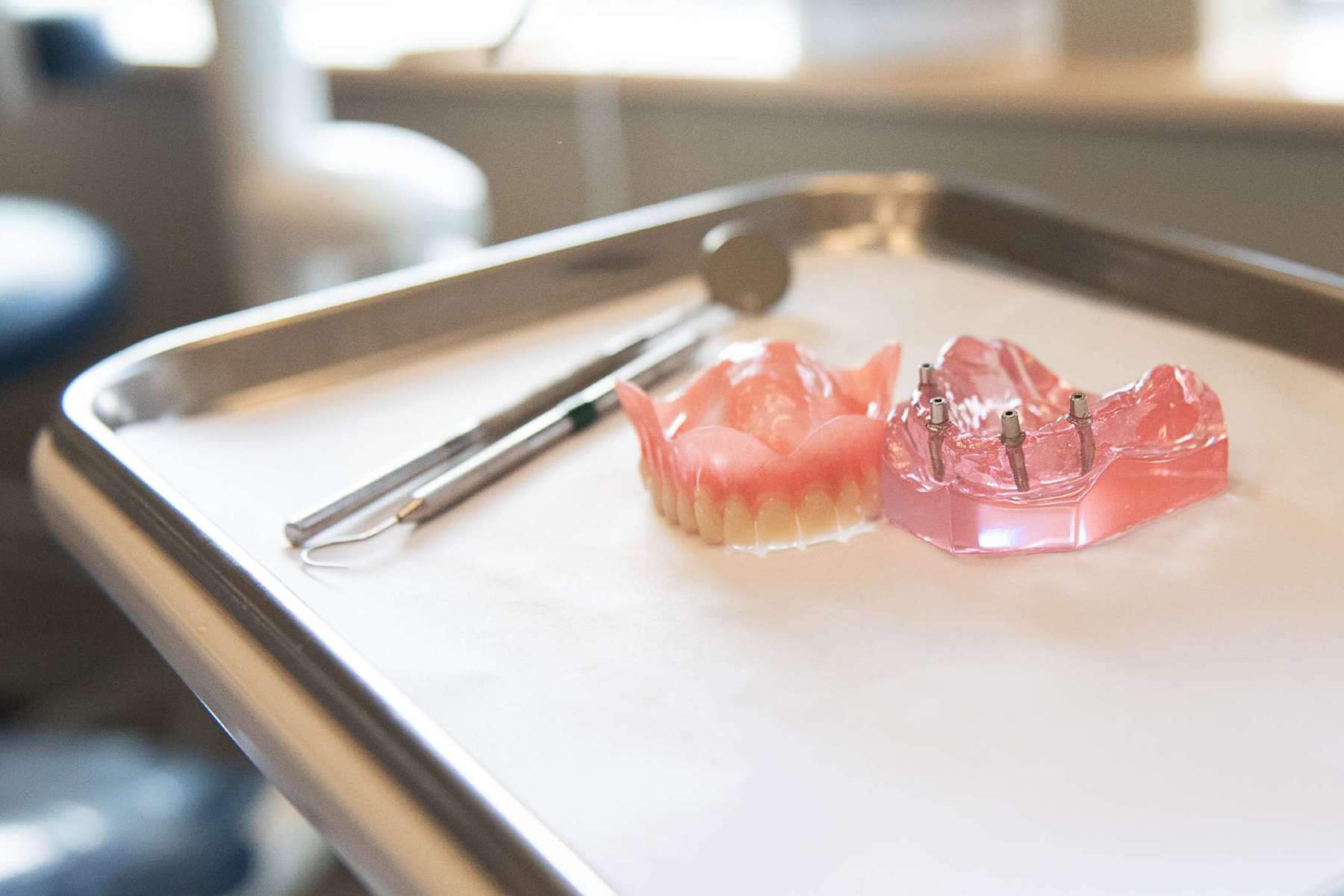 Implant dentistry is the most advanced and clinically successful therapy available to replace missing teeth.
A dental implant is a small "anchor" made of titanium that is used to replace one or multiple missing teeth. Implants are designed to maintain surrounding bone and prevent adjacent teeth from shifting.
They provide an alternative to traditional bridgework and/or dentures. Because implants look and feel more natural, they offer improved levels of comfort, security and confidence.
---
What are the benefits of dental implants?
Maintain Anatomy
Missing teeth lead to bone loss overtime. Too much bone loss can alter your facial structure. Implants help prevent this process, allowing your face to retain its natural shape.
Maintain Healthy Teeth
Implants are a successful long-term alternative to dental bridges. They eliminate the need to modify adjacent healthy teeth.
Security
Dentures secured to dental implants do not slip or dislodge. This eliminates some of the key problems of dentures, including poor fit, gum irritation, and reduced eating function.
Quality of Life
The natural look and feel of implants improve your level of self confidence. Dental implant stability allows you to enjoy more of the foods you love and removes the need for messy adhesives or inconvenient cleaning protocols.
---
What is involved in the implant procedure?
The dental implant process involves several steps over a time period that averages 4 to 9 months.
These steps include:
Pre-treatment Consultation
This consultation allows the practitioner to determine whether you qualify as a candidate. An evaluation of your dental and medical history, bone levels, existing dentition, and soft tissue health is completed. Additionally, the practitioner will determine whether bone grafting is needed. The patient will be provided an approximate cost and length of treatment in addition to an in-depth analysis of your case.
Initial Implant Placement
The dental implant is placed into your jaw under local anesthetic. After the next several months, bone will adhere to the surface of the implant, stabilizing it into position. Depending on the surgery, an additional minor procedure may be necessary to create an opening through which your artificial tooth will emerge.
Implant Prosthetic Attachment
During this phase, your practitioner attaches a dental crown to the implant usually by means of a dental screw.
---
What implant options are there?

Dental implant treatment options include:
Single-tooth replacement with an implant-supported crown (Fig 1)
Multiple-tooth replacement with an implant-supported bridge (Fig 2)
Implant-retained dentures (Fig 3)