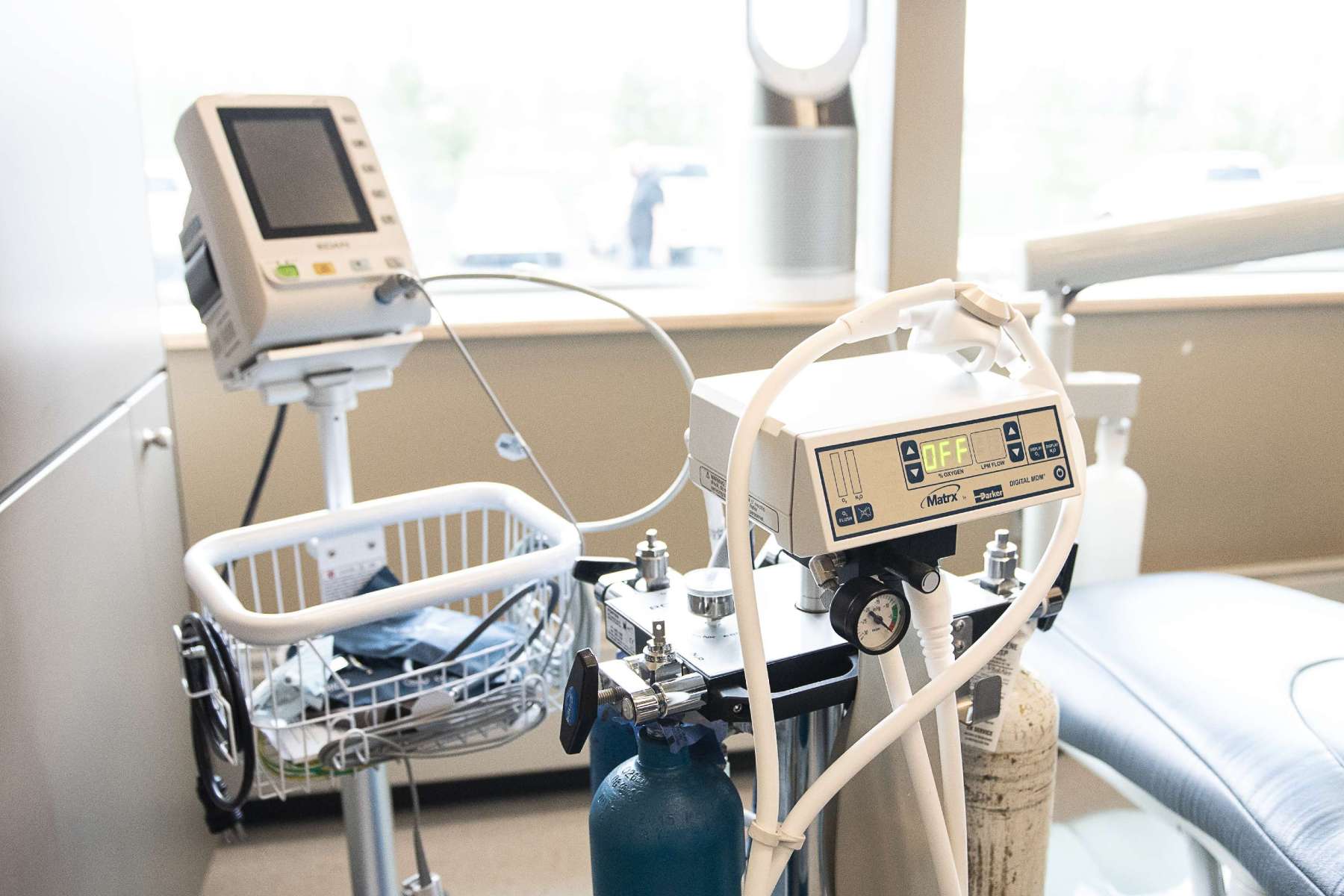 Dental treatment can be nerve-wracking, sedation can help.
Oral Sedation
Oral sedation is the use of pills, prescribed by your dentist, to help alleviate dental anxiety. A pill may be taken in office or at home, prior to your dental appointment. Oral sedation will leave you awake but calmer for your dental appointment.
You will need a driver for oral sedation as the effects can last for hours.
Nitrous Oxide (Laughing Gas)
Nitrous oxide is a very safe and effective form of sedation at our office. Once seated in the dental chair, nitrous oxide is inhaled through the nose. Nitrous oxide creates a very calming effect while you are still able to communicate to the dentist. Nitrous oxide also lessens the sensations of pressure and sounds while making time seem to pass more quickly.
A driver is not required but is highly recommended after nitrous oxide is used as the effects wear off within minutes.
Nitrous Oxide for Children's Dentistry

Nitrous oxide is very commonly used on children in our office. If your child can sit in the dental chair, then nitrous oxide is an option for dental treatment.
We highly recommend nitrous oxide for all children 5 and under as it lessens the chance for the appointment to go poorly.
Nitrous Oxide for Adult's Dentistry
Nitrous oxide is also available for adults although the effects are often not as profound as it is on children.