Dr. Greg Little
Greg is originally from Carrot River. After graduating from high school in Carrot River, he enrolled in Arts and Science at the University of Saskatchewan. He graduated from the College of Dentistry in 2012 from the University of Saskatchewan. He moved to Tisdale to join the Tisdale Dental Group in July of 2012 and more recently, Northeast Dental in Melfort. He has been practicing dentistry for the last 10 years.
Greg enjoys all aspects of dentistry with a special interest in orthodontics where he provides both Invisalign and full bonded braces. He also enjoys working in the Nipawin operating room providing treatment under general anesthesia to children and patients with special needs or involved treatment.
Greg is married to his wife Emma and they have 3 children together: Aiden, Aubree and Alex. The family dog, Kato, spends countless hours entertaining the family. Greg enjoys golfing, curling, and spending time at Tobin Lake with his family. His parents farm in the Carrot River area and he is the oldest of three kids with one younger brother and sister.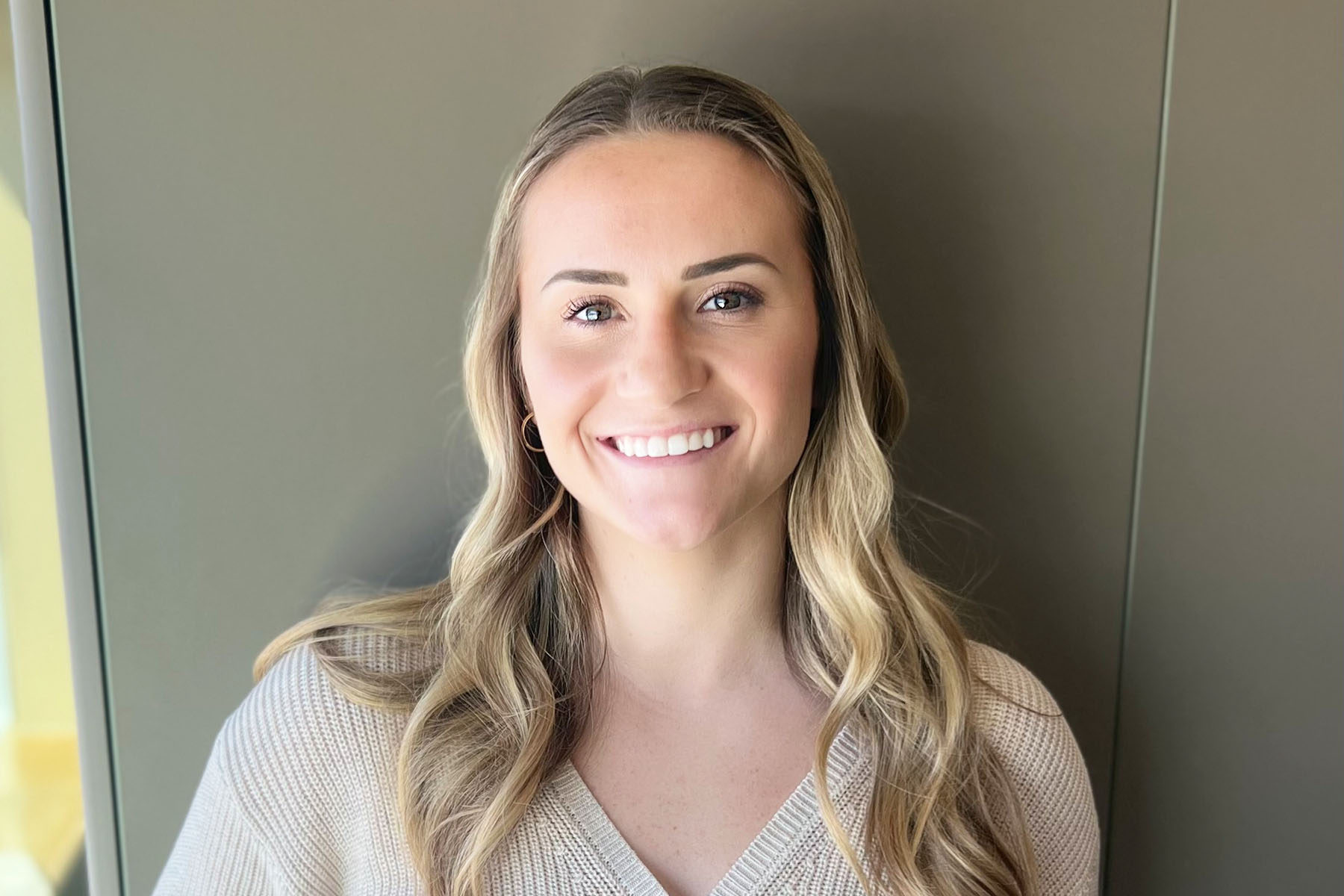 Dr. Ashlyn Schwab
Ashlyn was born in Saskatoon and raised in North Battleford, Saskatchewan. She graduated from John Paul II Collegiate in 2013, and moved to Saskatoon shortly after to pursue an undergraduate degree in Kinesiology. After completing her Bachelor of Science in Kinesiology, Ashlyn attended the USask College of Dentistry, where she obtained her Bachelor of Science in Dentistry and Doctor of Dental Medicine in 2022.
Outside of the office, Ashlyn loves spending time with her family and friends and staying active, especially in nature. Some of her preferred outdoor activities include camping, hiking, golfing, playing volleyball and slopitch, and cross-country skiing. Her favorite outdoor adventure so far has been tackling the West Coast Trail, where she got to spend seven days and six nights backcountry hiking and camping along the shoreline of Vancouver Island.
Ashlyn enjoys practicing all aspects of general dentistry and is grateful to be in an evolving profession that offers endless opportunities to learn, use technology, and improve her skill set. She looks forward to providing compassionate, genuine, and patient-centered care to the Melfort and Tisdale communities.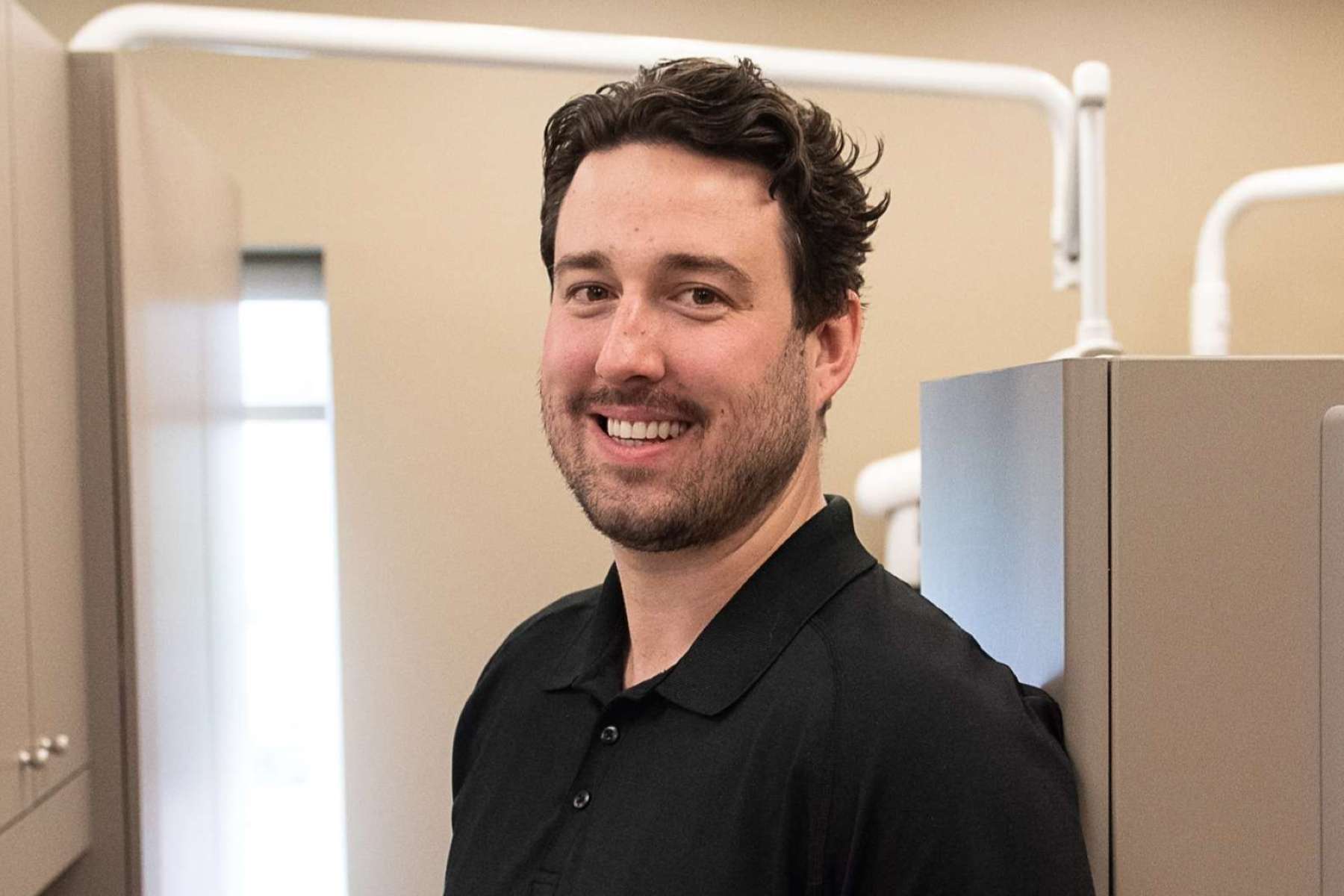 Dr. Dustin Roth
Dustin was born and raised in Saskatoon, Saskatchewan. He graduated from E.D. Feehan High School in 2007, further receiving a Bachelor of Science degree in Physiology and Pharmacology in 2012 at the University of Saskatchewan. He then attended the College of Dentistry at the University of Saskatchewan in 2012. After completing his degree in 2016, he moved to Tisdale with his now wife, Lauren, and two girls, Daisy and Stella.
Dustin is an avid traveller. From eating Pho in the streets of Vietnam, flying over the blue hole in Belize, and learning Spanish while eating ceviche in Guatemala, travelling has been integral in his life.
Having moved to Tisdale in 2016, Dustin has found new interests in curling, men's nights, bowling, and enjoys the sociability of a small-town community.
Dustin enjoys all aspects of general dentistry but has a certain degree of attachment towards wisdom teeth and implant dentistry. The ability to incorporate technology such as the Cone-Beam Computed Tomography, digital scanner, and 3-D printer into one open-sourced software program has expanded the possibilities in implant dentistry. This allows him to provide comprehensive treatment options such as single implants, implant bridges, immediate implants, and denture-supported implants. He is excited to provide treatment at Northeast Dental in Melfort as well as continuing care in Tisdale.