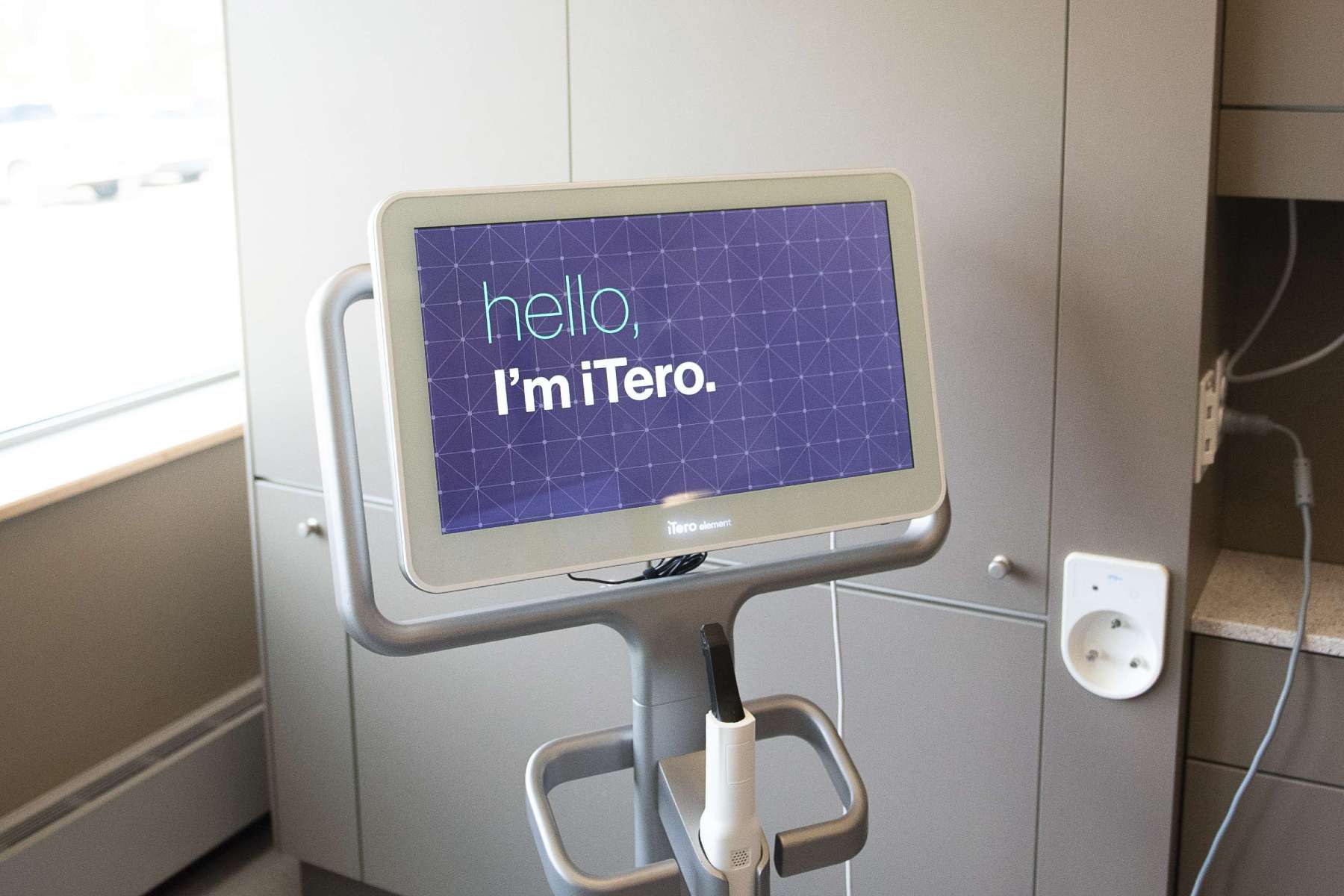 We use the latest technologies to help provide high quality dental care.
Cone Beam Computed Tomography (CBCT)
CBCT is a special type of x-ray equipment used to produce 3D images of your teeth, soft tissues, nerve pathways and bone in a single scan. CBCT can be used for implant treatment planning, root canal treatment planning, and to diagnose tooth and jaw fractures.
Digital Intraoral Scanners
Forget about the putty impressions from the past! We now use digital scanners to take all our impressions. Digital scanners take impressions faster, are more accurate, and much more comfortable for the patient.
We have two different digital scanners in our office, Primescan and iTero.
Digital X-rays
Digital x-rays drastically reduce the amount of radiation exposure compared to traditional film x-rays. At our office, we only use digital x-rays.
We have digital x-rays for regular exam checkups, digital panoramic x-rays for assessing the teeth and jaws, and digital cephalometrics for orthodontic applications.
Dental Lasers
Dental lasers are used to modify the gums and surrounding soft tissues. Lasers are commonly used in preparing crowns to improve treatment success rates, reshaping overgrown gums, or aesthetic crown lengthening.